Become a Professional Drone Pilot
Get certified to fly drones with EU Drone Port's expert training courses.
Learn from our experienced instructors and gain practical skills with our state-of-the-art equipment in a dedicated drone training facility.
How to manage your Drone Operator
Open A1/A3 - Drone Pilot Training
This course will prepare you for the A1/A3 Pilot Exam. Years of experience condensed into a set of videos of short duration that will equip you with the necessary skills for being a competent UAS Pilot.


🖥️ 100% Online
Language: English
49,99 € + VAT
Open A2 - Drone Pilot Training​
Get ready for the A2 Pilot Exam with our comprehensive online drone training. Access a series of concise videos, distilled from years of experience. Develop the necessary skills to excel as an A2 UAS Pilot.
🖥️ 100% Online
Language: English
79,99 € + VAT
EXAM PREPARATION & PRACTICAL CERTIFICATE
Specific STS-01 & STS-02 - Drone Pilot Training
Enhance your knowledge with our specialized online STS (Specific Category) training. Dive into 10 focused videos, each lasting 4 minutes, carefully crafted to equip you with the expertise required for STS operations. Master the skills of a proficient UAS Pilot in the Specific Category.
🖥️ 50% Online theory
🕹️ 50% In-person practical training here
Language: English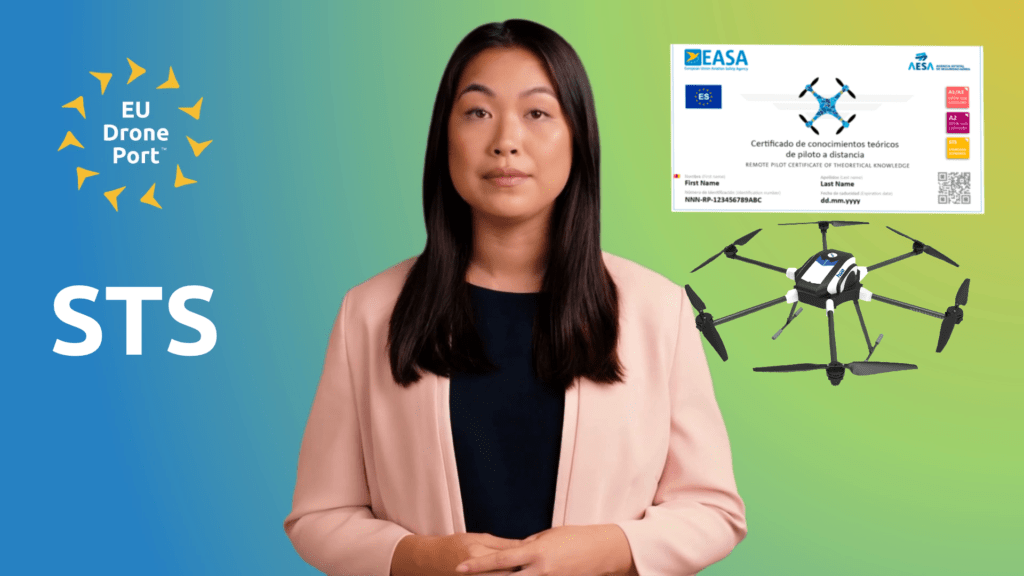 EXAM PREPARATION & OFFICIAL CERTIFICATE​
Drone Radio Operator Training
Unlock the world of aerial communication as a Radiophonist with our dedicated online training. Delve into 8 engaging videos, averaging 5 minutes in duration, that cover essential radio operation skills. Acquire the expertise to excel as a Radiophonist in the drone industry.
🖥️ 60% Online theory
🕹️ 40% In-person practical training & exam
Language: English
399,99 € + VAT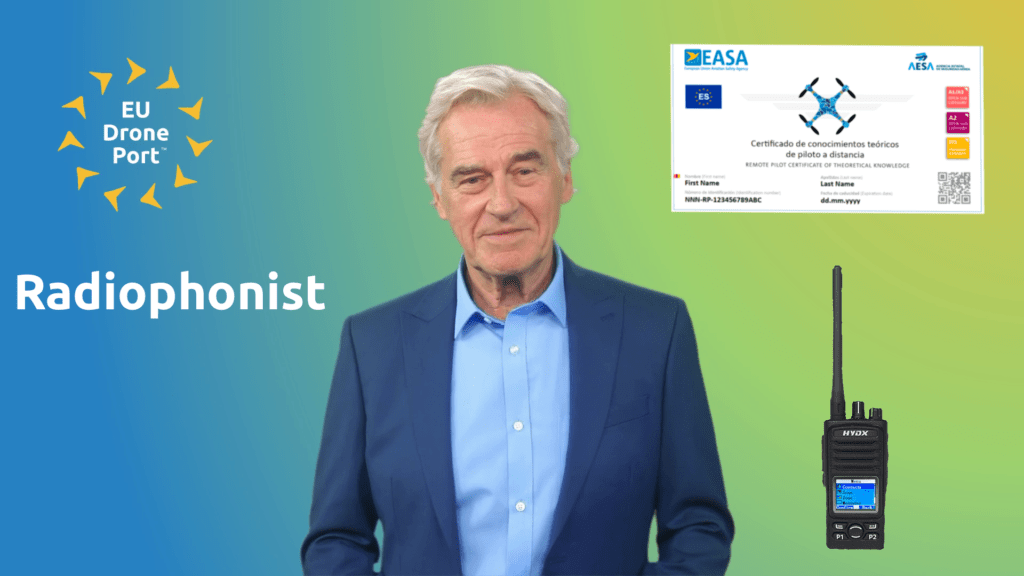 How to manage your Drone Operator
Master the art of managing your drone operations with our specialized course, "Manage Your Drone Operator." Whether you're an individual operator or responsible for a team of drone pilots, this comprehensive online training will equip you with the knowledge and skills to effectively oversee and optimize your drone operations.
Through a series of 10 in-depth videos, ranging from 5 to 8 minutes each, we'll cover essential topics such as regulatory compliance, operational planning, risk management, team coordination, and resource allocation. You'll learn best practices for ensuring safety, efficiency, and compliance within your drone operations.
Our experienced instructors will share practical insights, industry trends, and real-world case studies to help you navigate the challenges of managing a drone operator. You'll gain valuable expertise in establishing standard operating procedures, conducting performance evaluations, and fostering a culture of safety and professionalism within your organization.
Whether you're a drone service provider, a public agency, or an enterprise utilizing drones for various applications, this course will empower you to lead your drone operator with confidence and achieve operational excellence.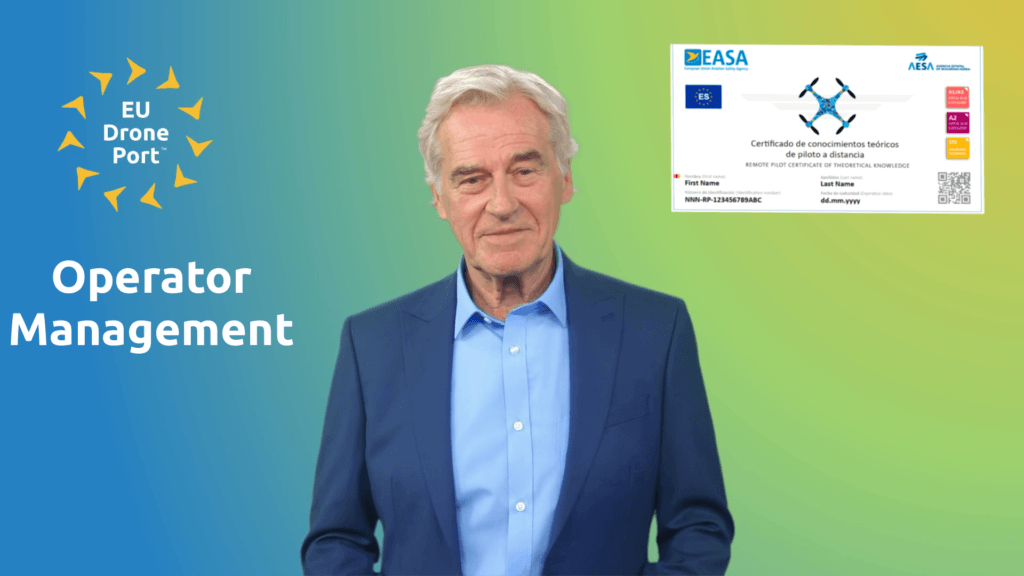 Drone Inspections Training
Take your drone expertise to new heights with our specialized Drone Inspections specialization. Learn advanced techniques and industry-specific knowledge to conduct efficient and accurate inspections using drones. Explore various applications such as infrastructure inspections, building surveys, powerline assessments, and more. Gain hands-on experience in capturing high-quality data, analyzing results, and generating actionable reports. Become a trusted expert in drone inspections and unlock a world of opportunities in industries such as construction, energy, and telecommunications.
Drones in Precision Agriculture Trainings
Harness the power of drones in the field of precision agriculture with our specialisation. Discover how drones can revolutionise farming practices, enabling precise crop monitoring, mapping, and analysis. Learn to capture aerial data for crop health assessment, yield estimation, irrigation management, and pesticide application optimization. Acquire the skills to integrate drone data with precision agriculture software and make data-driven decisions for maximizing productivity and sustainability. Join the forefront of agricultural innovation with expertise in drones for precision agriculture.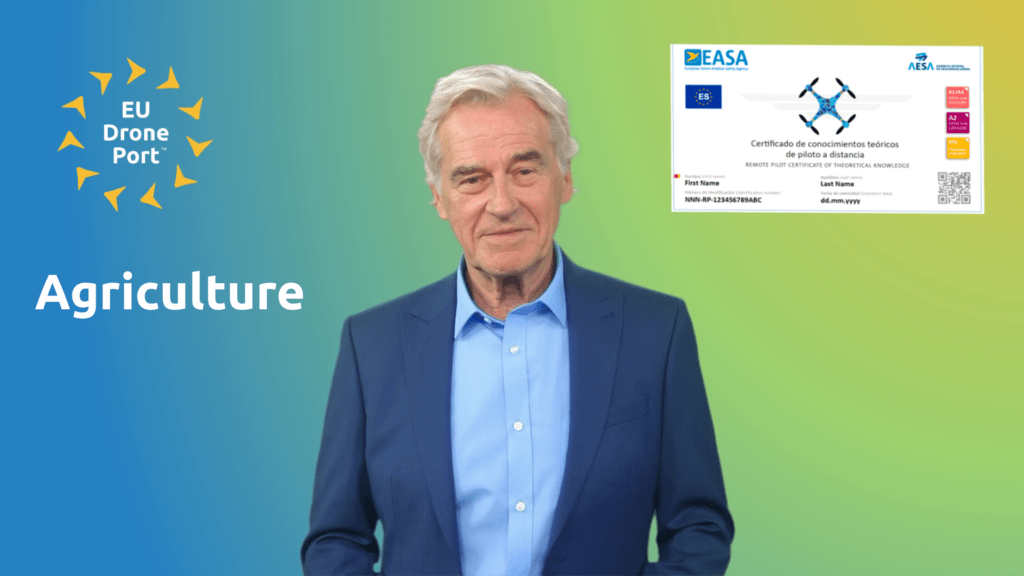 Drone in Emergencies Training
Become a vital asset in emergency response and disaster management with our specialized specialization in Drones for Emergencies. Learn how drones can assist in search and rescue operations, damage assessment, and situational awareness during emergencies. Understand the specific protocols, regulations, and safety considerations involved in using drones in emergency scenarios. Gain hands-on experience in deploying drones for aerial reconnaissance, communication support, and delivery of essential supplies. Equip yourself with the skills to make a difference in critical situations and contribute to saving lives with drones for emergencies.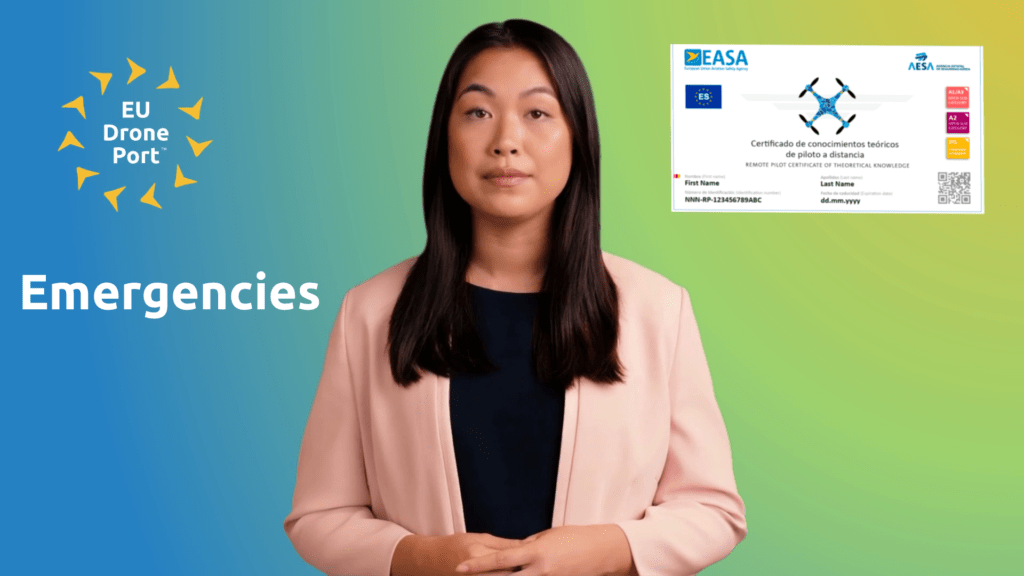 AERIAL PRODUCTIONS SCP
AERIAL PRODUCTIONS SCP
Excellent aeronautical agency, great professionals and totally recommendable. They are up to date with all the regulations and it is a pleasure to have them as suppliers. To all this we must add the excellent human treatment of its components.

Victor Massague
Unmanned Life
Really professional and problem solving team! They want to get things done. Highly recommended!

Eduard Ruiz-Olivares Bahillo
AEROFOR ENTERPRISE S.L.
Very professional and with impeccable customer service.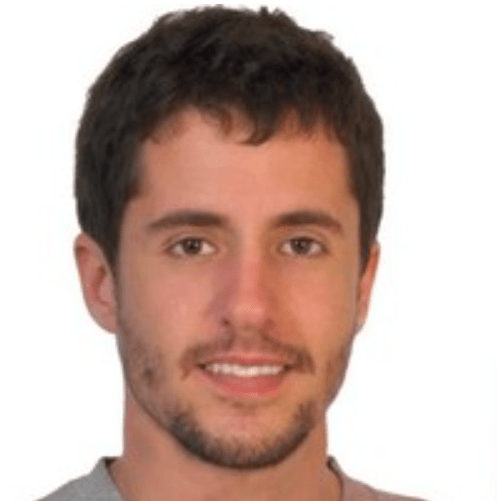 Xavi Jardí
Mars Intelligence
They helped us obtain the permits for being able to conduct flights in all scenarios. They master the UAS regulation!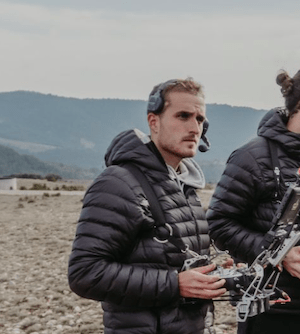 Xavi Ollé Aguilera
Skynamic
Great professionals. It's a pleasure doing business with EU Drone Port!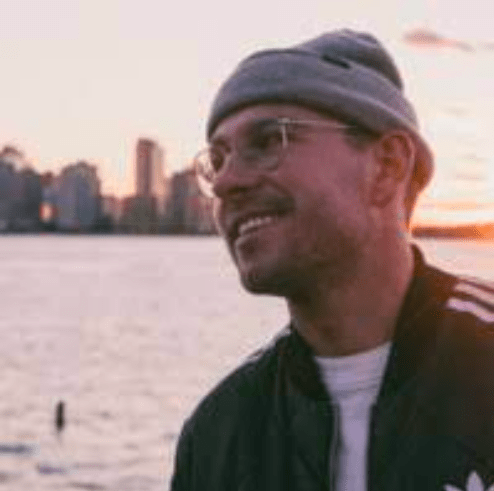 Vincent Haldy
Skynamic
I have subcontracted them in several projects. They are excellent professionals. Highly recommended.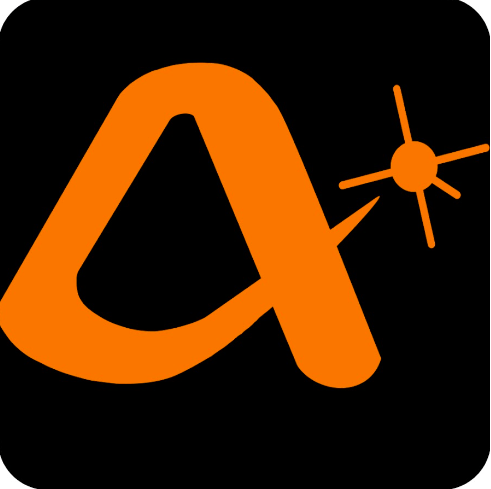 Manuel Costa
Aeroperspectiva
Amazing team With a lot of experience in this field, and very helpful with the complex regulation. They were always at our disposal!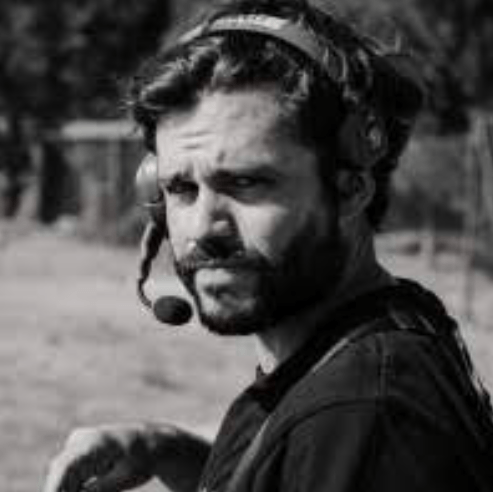 Brandon Carrara
Skynamic
Very good professionals. We have been working with them for more than a year, dealing with flight permits for big international film shootings. They have never let us down. They have always achieved all the permits, including the most complex ones. 10/10!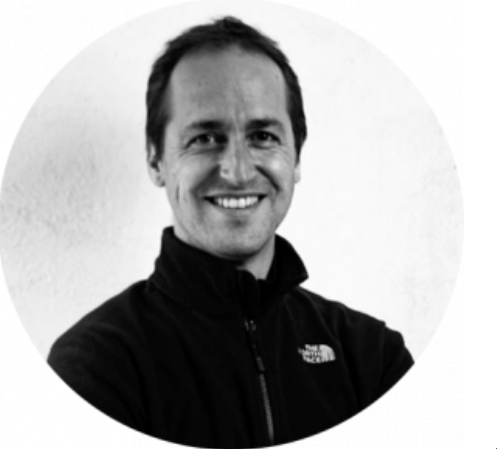 Jordi Montserrat
We are FAST
It's a pleasure counting on people that understands your business and gives you answers. Good job guys!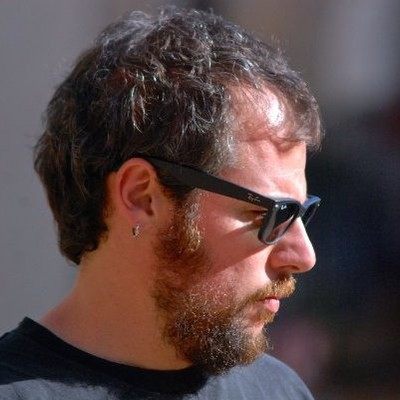 Fran Arnau
Flock
Great team and technical response! Very satisfied with the permits management for our two companies (Flock Drone Art and Link Produccions) Let's keep it up!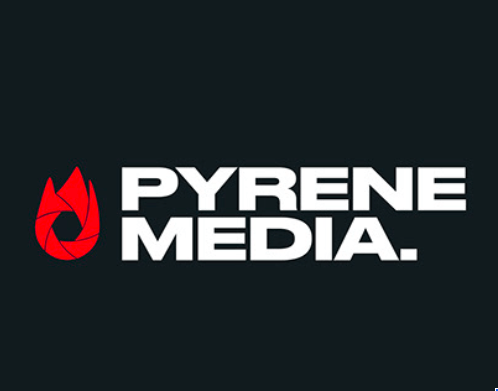 Mateo Saez
Pyrene Media
They manage all our documents and permits, and let me tell you: There's professional and passionate people. When you mix these two attributes, the result is incomparable. Besides a warm human communication, the speed and quality of their work is incredible. If you are looking for things done, I wouldn't even look for others... 100% recommended! Oscar Vidal Mendoza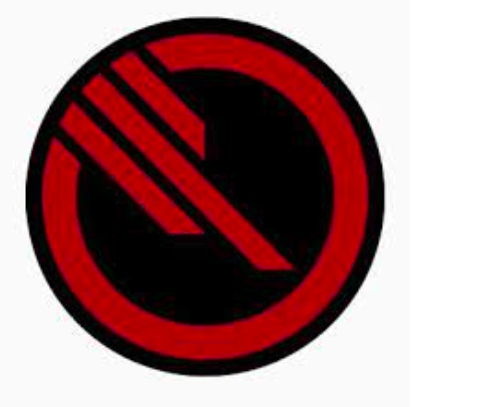 Raül Martinez
R4UL FPV
The best option in aeronautical services. They answer all our doubts, manage our documents, prepare operations in a tight window. Very efficient! Great Professionals! Luis Manuel Ramos
Excellent customer service. Effective work. I would contact them for my next flights... Carlos Sanjuan
I couldn't be happier of their work with my UAS flights. I just go there and fly. They take care of all the rest. Thanks buddies, and see you soon! Santiago Sánchez
Aircatdrone
It's a relief being able to count with these professionals for managing all our flight permits. 100% recommended. Oscar Mendoza
Freelance
EU Drone Port makes my life much easier. With the management of flight permits, I no longer have to invest time and resources. They make everything much easier and confortable. Very professionals.